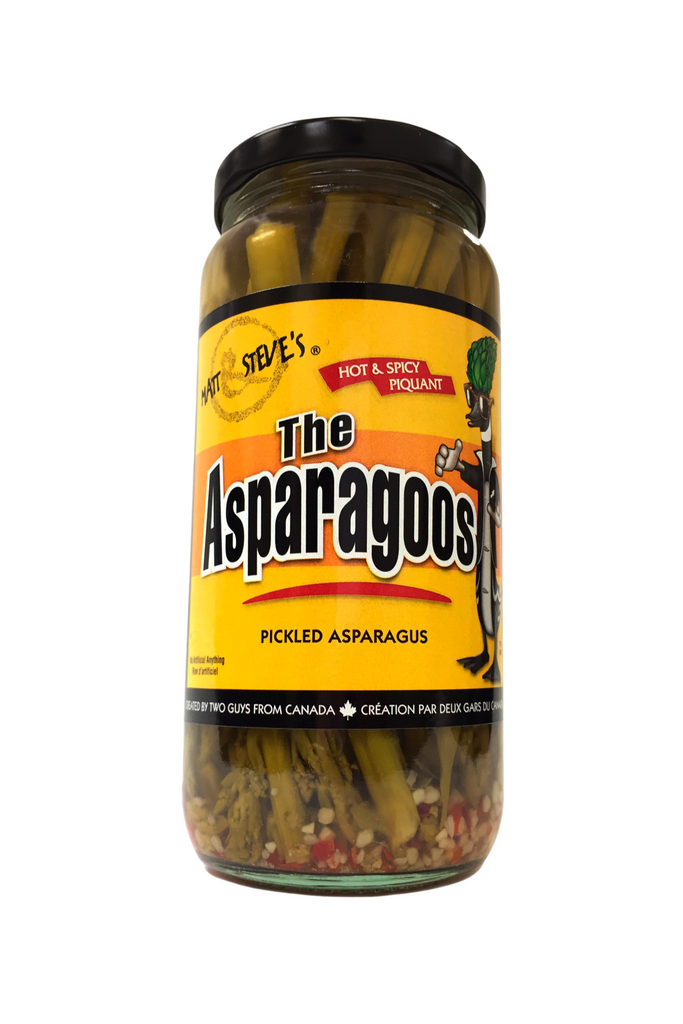 $19.90
$0.00
The Asparagoos - Hot & Spicy 16.9 oz (3 pack)
THE GOOS IS LOOSE! "Our "Asparagoos" is a pickled Asparagus that has big crunch and bold flavour, packed tips down for optimal snacking right out of the jar! Guaranteed to light up your senses.  
Available in a 3 Pack, 6 Pack or 9 Pack.
INGREDIENTS: Asparagus, Water, Vinegar, Salt, Garlic, Spices.